Our sustainability strategy is evolving to adapt to emerging trends, support new business opportunities, and advance environmental stewardship. Our recently adjusted approach narrows in on six key themes: energy, transportation, water, waste, food, and procurement.
Click on the blue icons to learn more

Energy
Reducing reliance on fossil fuels by improving our energy efficiency and opting for renewable energy sources.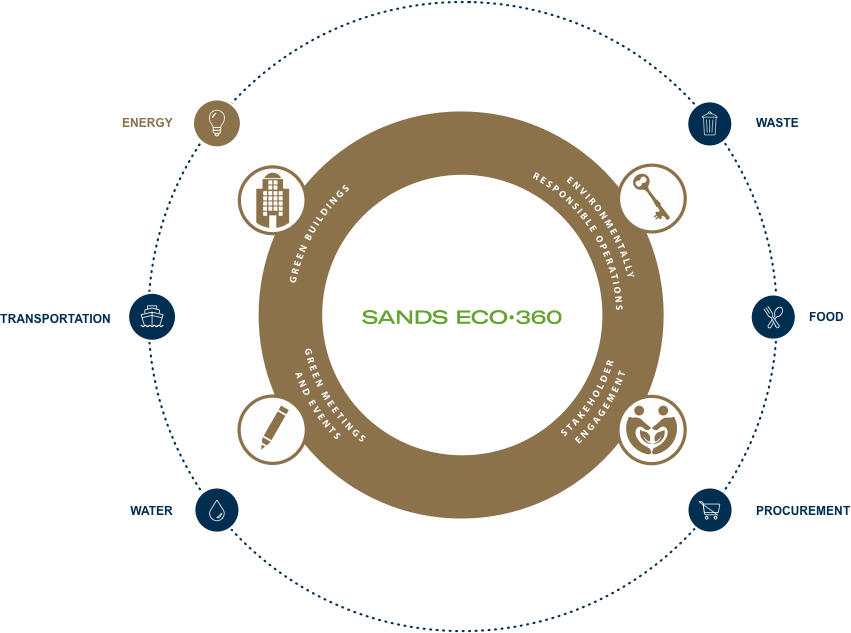 Water
Ensuring sensible water usage while sourcing non-potable water for non-drinking purposes.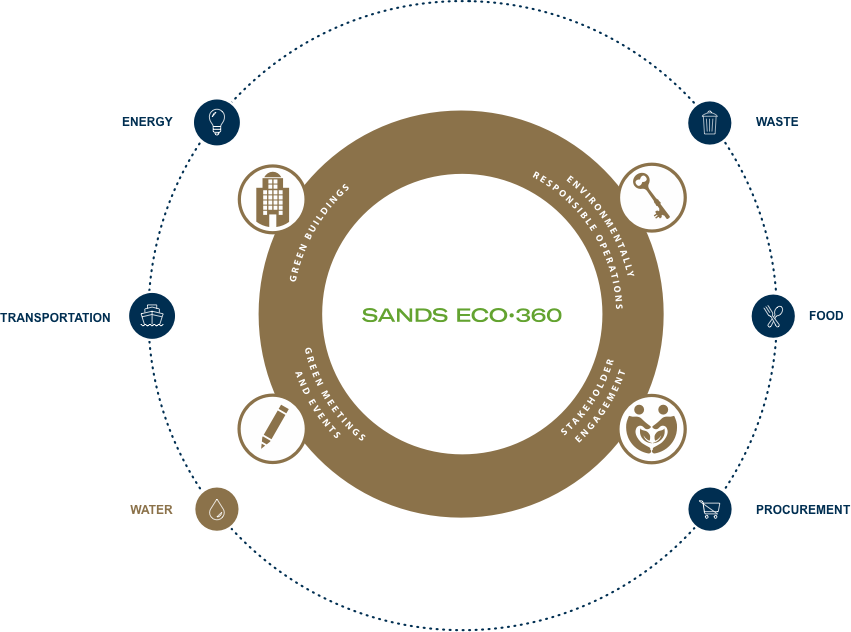 Waste
Finding ways to reduce our waste through reduction and diversion.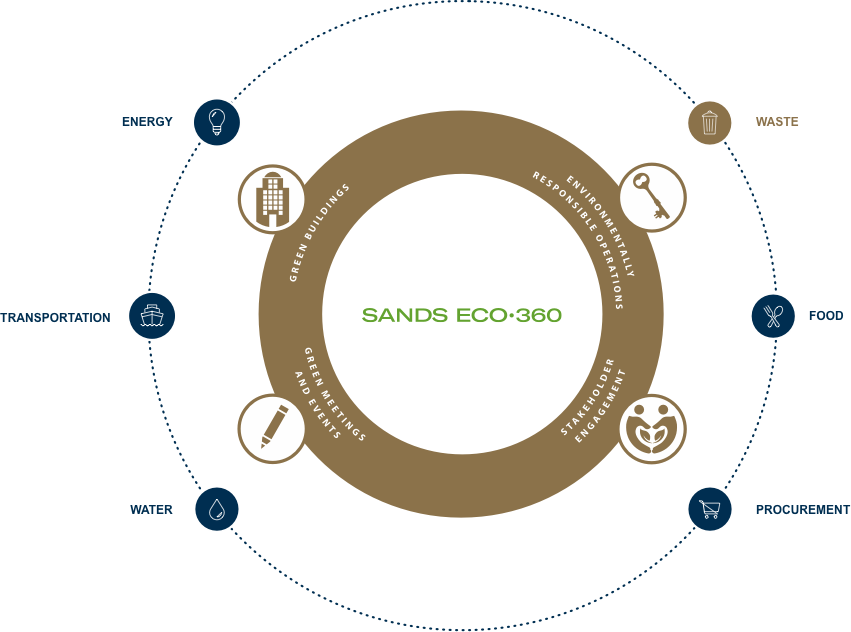 Food
Sourcing eco-friendly ingredients and providing sustainable cuisine on restaurant menus.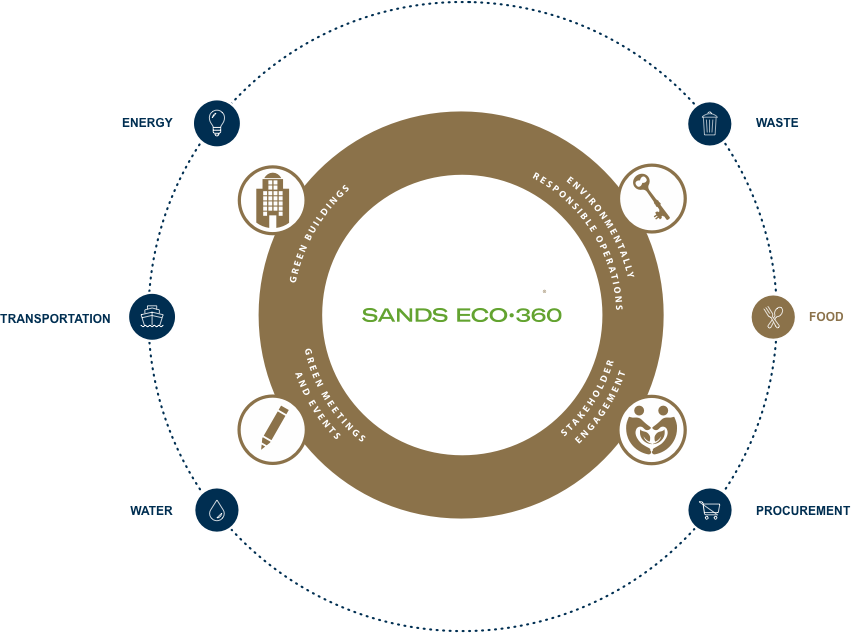 Procurement
Sourcing more items that are better for the environment and human health.

Transportation
Optimizing routes, increasing fuel economy standards and utilizing alternative fuel sources to reduce emissions.