Sands ECO360 is our global sustainability program. It reflects our vision for environmental stewardship and preservation of natural resources and ecosystems. The strategy is designed around four pillars and six key themes covering the full scale of our Company's operations.

Energy
Energy efficiency: Design buildings that conserve electricity and deploy new technologies to reduce energy consumption.
Renewable energy: Seek out renewable energy solutions, including onsite solar thermal and solar photovoltaic systems.
Click on the blue icons to learn more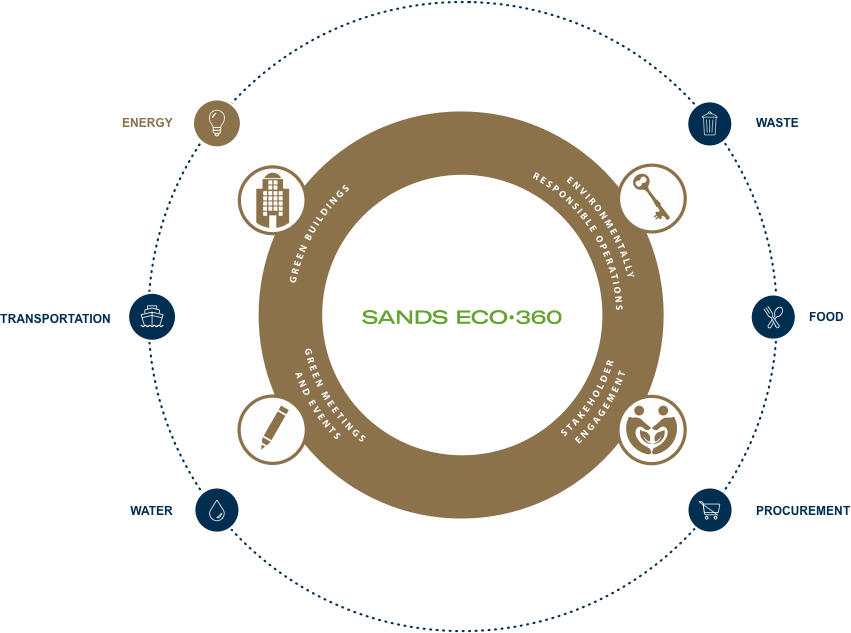 Water
Water efficiency: Upgrade fixtures and systems, enact water conservation policies, and encourage sensible water usage.
Water reuse: Source non-potable water and harvest rain and condensate water for landscaping, restrooms, cooling towers, and other uses.
Click on the blue icons to learn more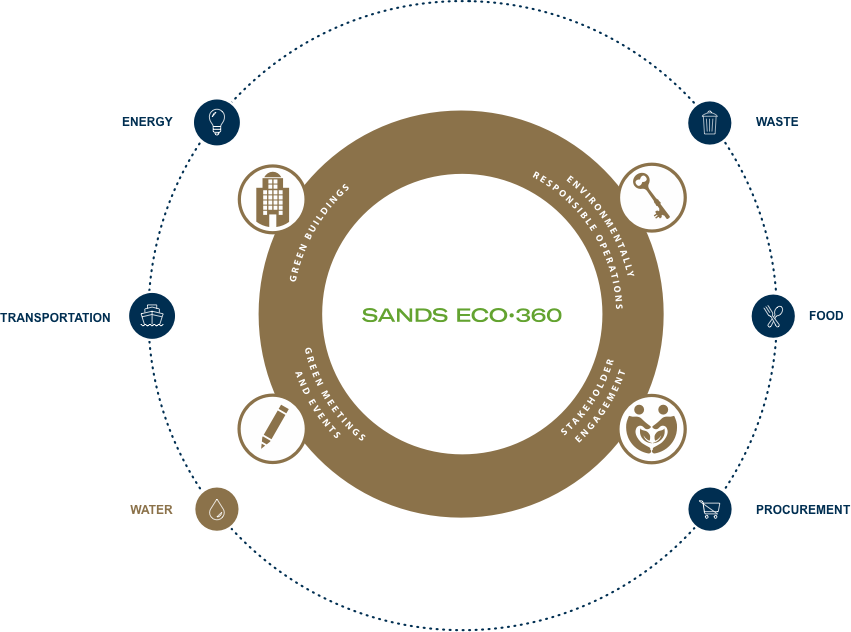 Waste
Construction waste: Responsibly handle construction waste from new developments, remodels, and renovations.
Food waste: Tackle one of our largest waste streams through reduction, donation and diversion.
Zero waste events: Host and support green events that actively target high recycling rates.
Click on the blue icons to learn more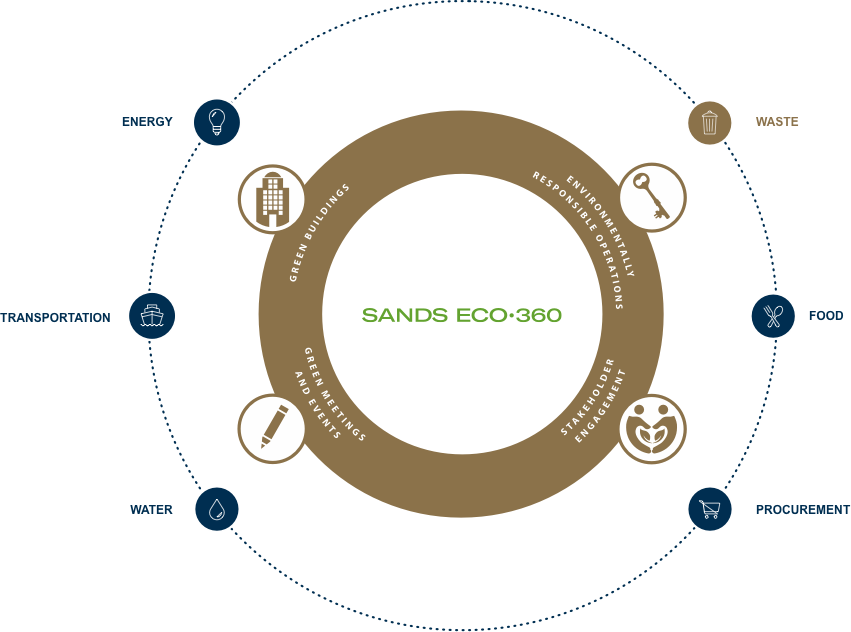 Food
Sustainable food: Incorporate efficiency into kitchen design, source eco-friendly ingredients, and provide sustainable cuisine in restaurant menus.
Click on the blue icons to learn more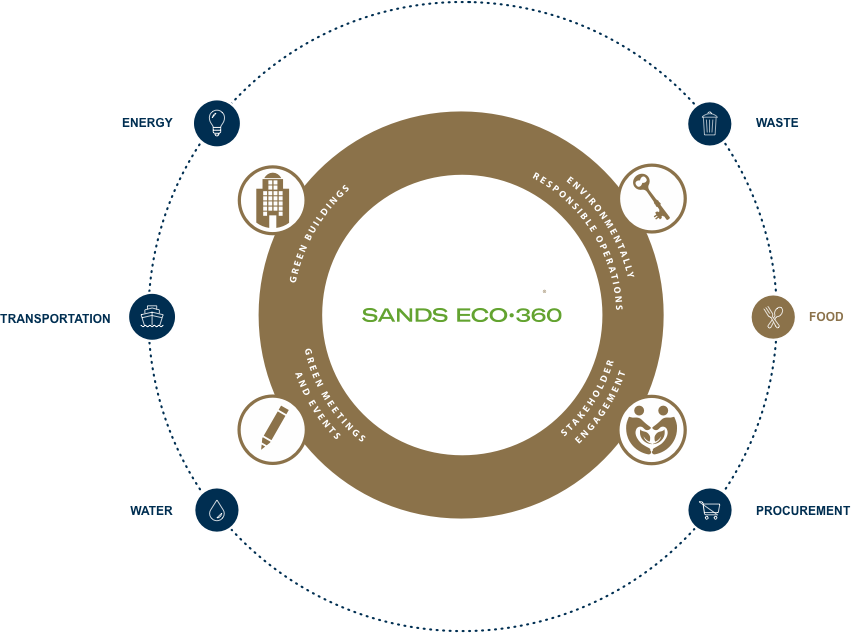 Procurement
Sustainable products: Address diverse product categories to procure sustainable items that are better for the environment and human health.
Plastic reduction: Eliminate plastic products where possible or replace them with eco-friendly alternatives.
Click on the blue icons to learn more

Transportation
Ferries: Explore advanced technologies and increase fuel economy standards for our ferry fleet.
Buses: Optimize routes and utilize alternative fuel sources to decrease emissions.
Click on the blue icons to learn more