Sands China and Community Groups Work Together to Pack 20,000 Hygiene Kits for Clean the World
8 consecutive years of Sands China's participation in global LVS initiative

(Macao, Dec. 16, 2021) – Team members from Sands China Ltd. got together with volunteers from two local community groups at The Venetian® Macao Thursday, where they built 20,000 hygiene kits for Clean the World, an international social enterprise that provides hygiene supplies essential for good health to populations in need around the globe, helping prevent the spread of disease.

The hygiene kit build is an annual worldwide volunteer effort of Sands China's parent company, Las Vegas Sands Corp. (LVS); in 2014, Sands China was the first integrated operator to launch such an event in Macao. The initiative helps Clean the World distribute emergency response hygiene kits to assist with on-the-ground, immediate needs in times of crisis and disaster. To date, Sands China and its community partners have assembled a total of 300,000 kits over eight consecutive years.

"The longevity of our eight-year partnership with Clean the World speaks to both its value and its success," said Dr. Wilfred Wong, president of Sands China Ltd. "As a socially responsible corporation, Sands China considers it our duty to continue making positive contributions to our community and beyond. We are grateful for the volunteers from among our team members and the local community for their time and energy in preparing these hygiene kits, and thank Clean the World for the work they do to safeguard health around the world."

This year's 20,000 hygiene kits were assembled at Cotai Expo on Dec. 16 by a group of around 150 volunteers from Sands China, the University of Saint Joseph and the Macao Gaming Industry Employees Mutual Support Group.

The assembled kits will go to global charity Children International, who will distribute them to families in need in the Philippines, providing hygiene supplies that are essential in times of crisis.

The hygiene kits contain soap that has been collected from hotels at Sands China's integrated resorts and recycled through Clean the World's soap sterilization and remanufacturing process. They also contain a pack of facemasks and an encouraging message from Sands China and Clean the World.

And as with last year's hygiene kit build, Sands China took additional hygiene precautions to ensure safety in a pandemic environment, including doing temperature checks and providing hand sanitizers and disposable gloves for the volunteers.

Shawn Seipler, founder and chief executive officer of Clean the World, said: "We are honoured to partner with Sands China for the 8th consecutive year of assembling hygiene kits for individuals in need. The many ways that Sands China has invested in their community is truly commendable. This year their team will assemble 20,000 hygiene kits and provide 80,000 bars of soap to Children International. During this time when good hygiene is critical, handwashing with soap remains the most cost-effective way of preventing the spread of COVID-19 and other hygiene-related illnesses."

Sands China's support of Clean the World is part of Sands Cares, the global corporate citizenship programme of Las Vegas Sands Corp.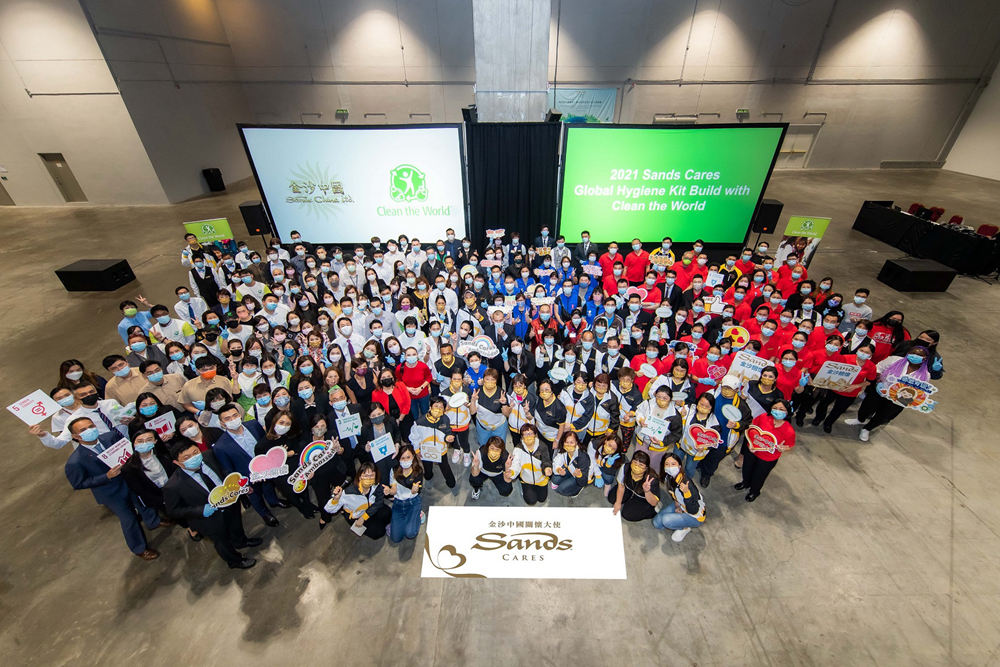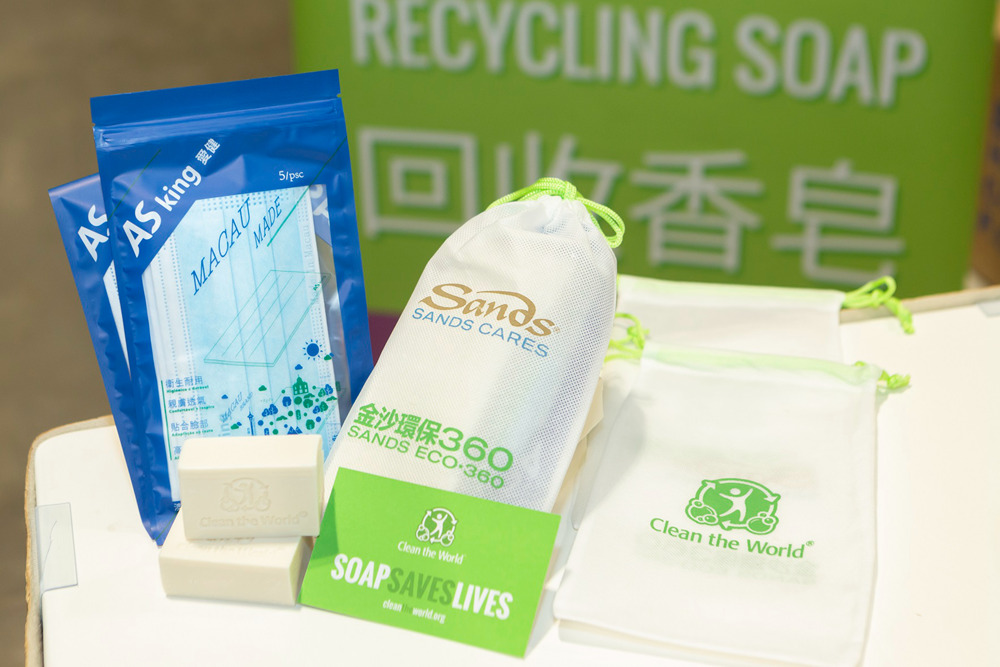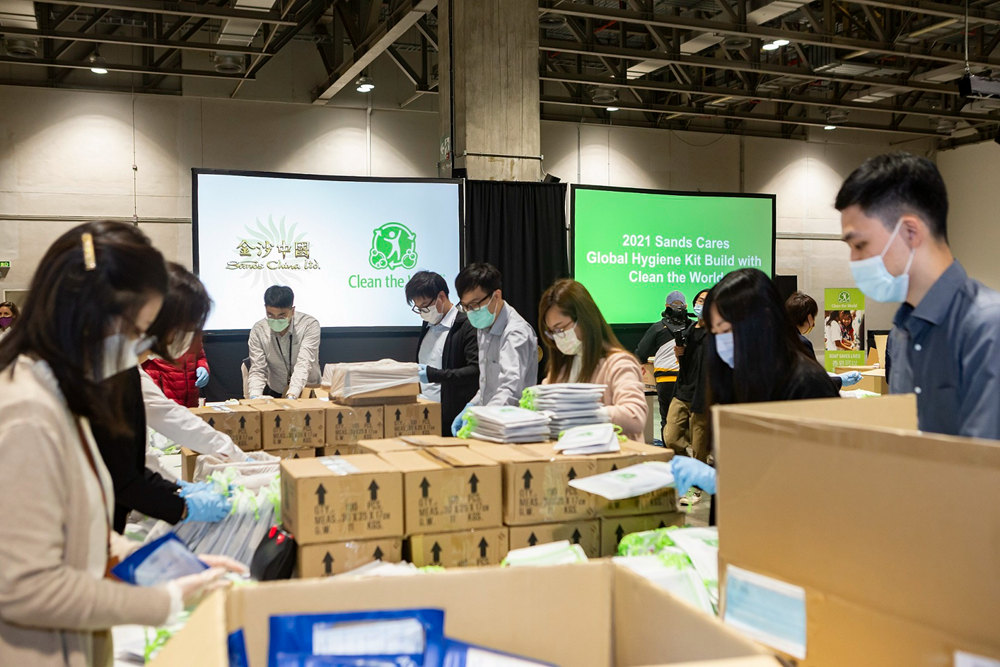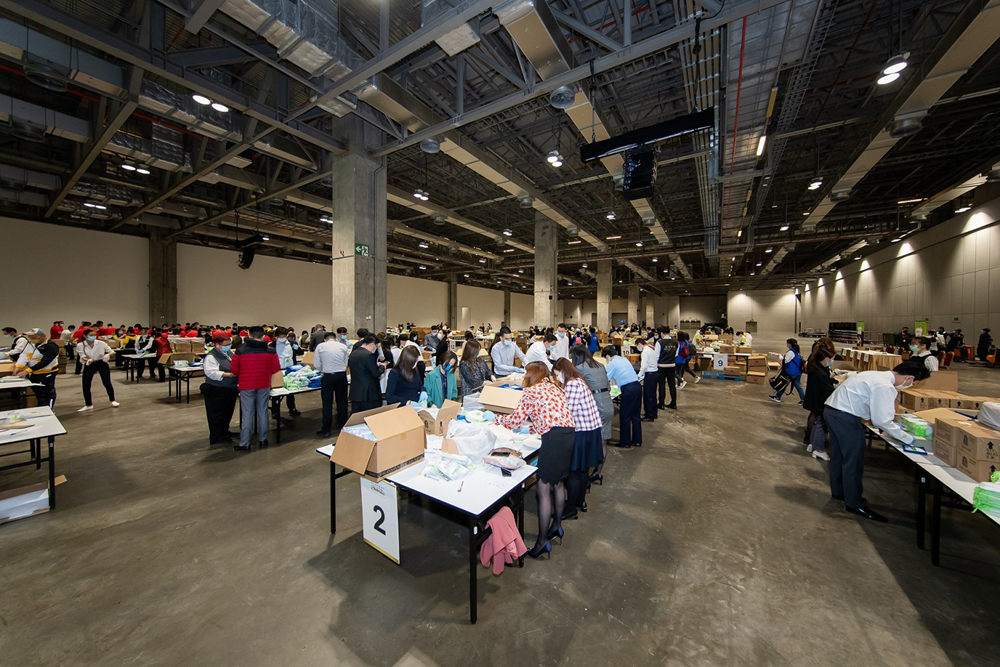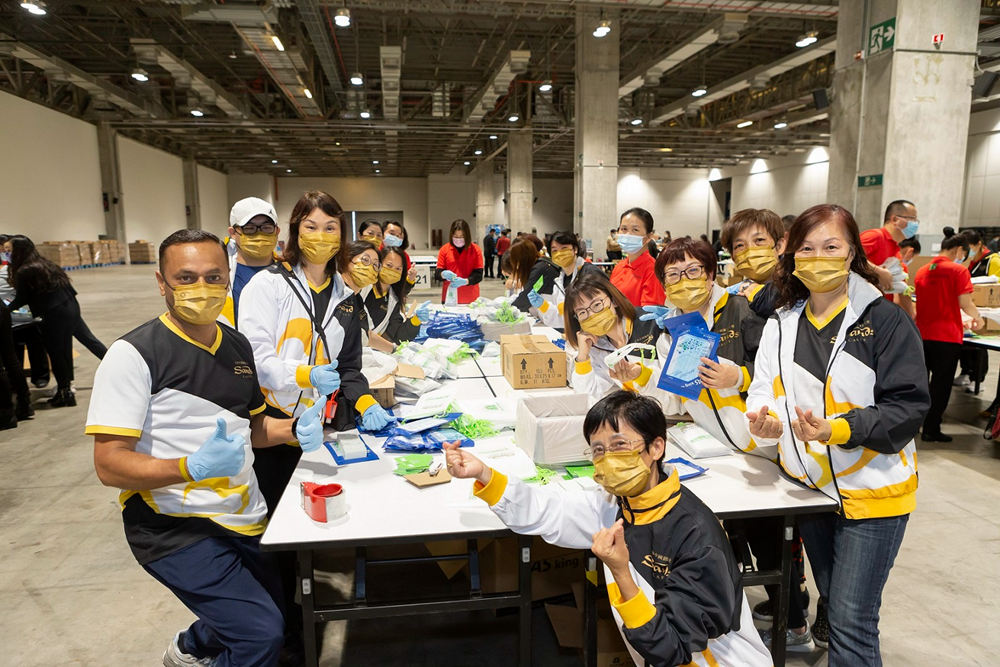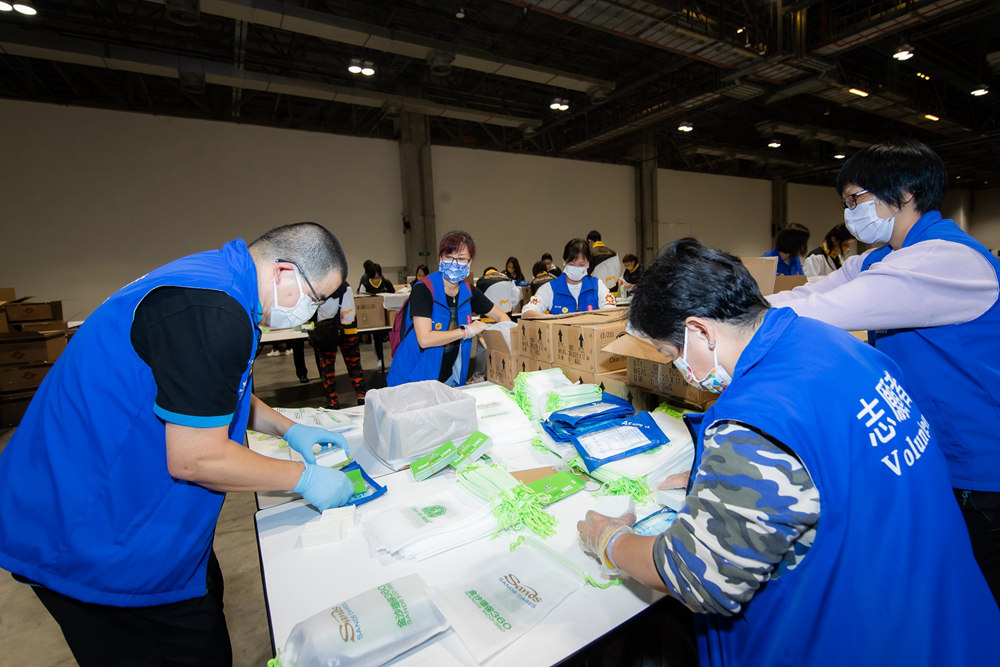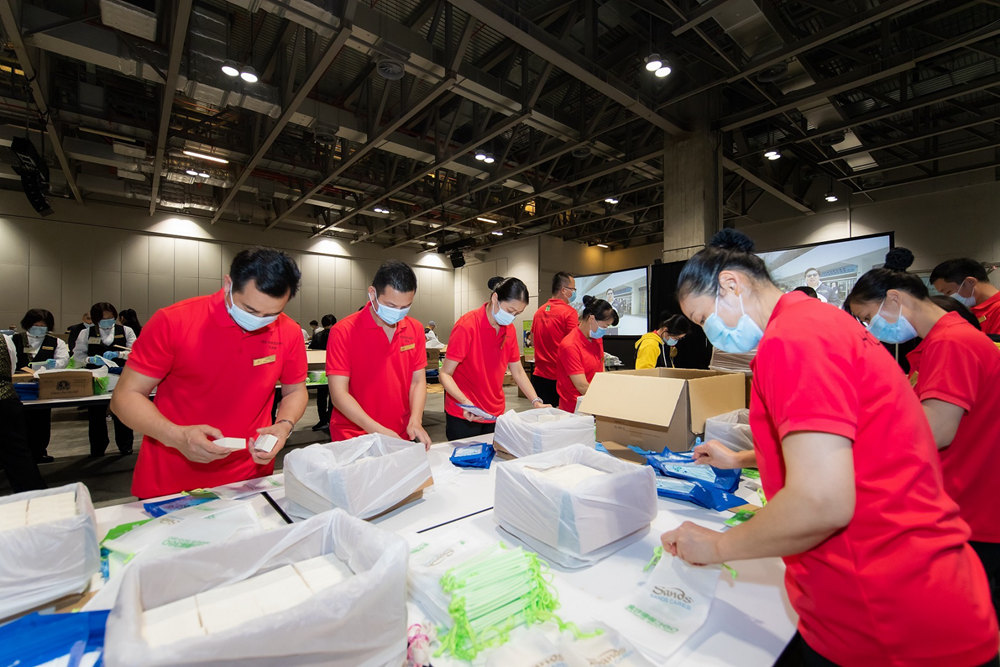 Photo caption: Around 150 Sands China team members and members of local community groups work together Dec. 16 at The Venetian Macao to build 20,000 hygiene kits for global charity Clean the World.