Sands Macao Serves Complimentary Boxed Lunches to Taxi Drivers on 19th Anniversary
Annual tradition since 2004 property opening

(Macao, May 18, 2023) – Sands® Macao celebrated its 19th anniversary Thursday with its annual tradition of presenting complimentary boxed lunches to Macao taxi drivers.

Sands China team members greeted taxi drivers arriving at the hotel and entertainment complex at noon, handing out meal packs featuring double-boiled sea conch and chicken soup with ginseng and pork bone; poached chicken a la princess with ginger dip; wok-fried fish maw, scallop and shrimp with honey bean, yellow fungus and XO sauce; steamed rice; mini Chinese birthday bun; and red apple.

Sean McCreery, executive vice president of operations for Sands China Ltd., said: "As we celebrate Sands Macao's anniversary each year, it is our pleasure to recognise Macao's taxi drivers for their day in and day out services to the city, and we are grateful for the work they do. With the resumption of normalcy and the rebound in the number of visitors, we look forward to providing ever-increasing standards of service together in contribution to the development of Macao's tourism industry."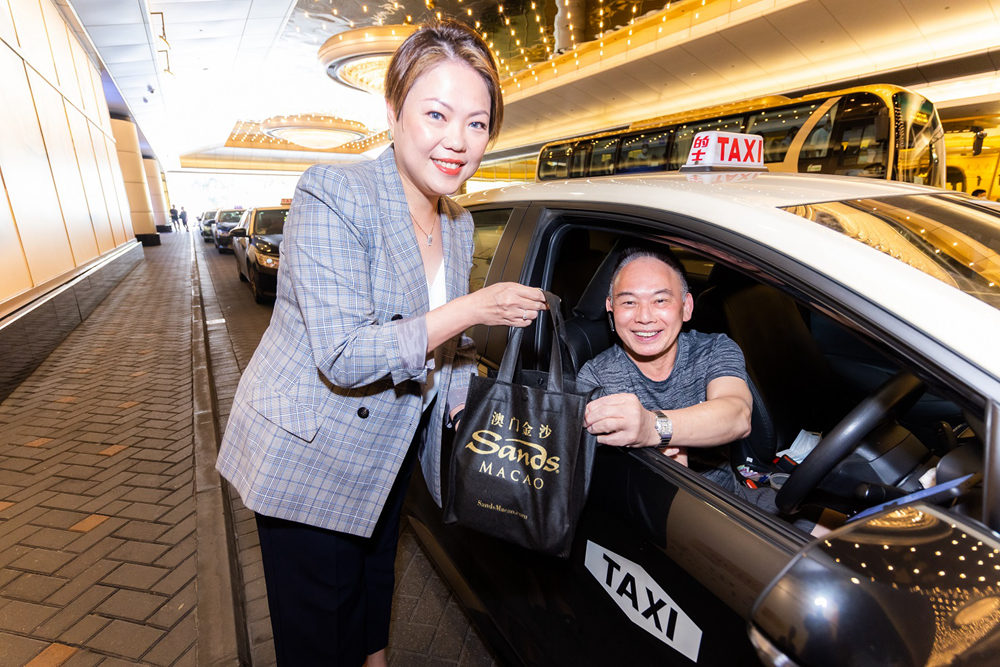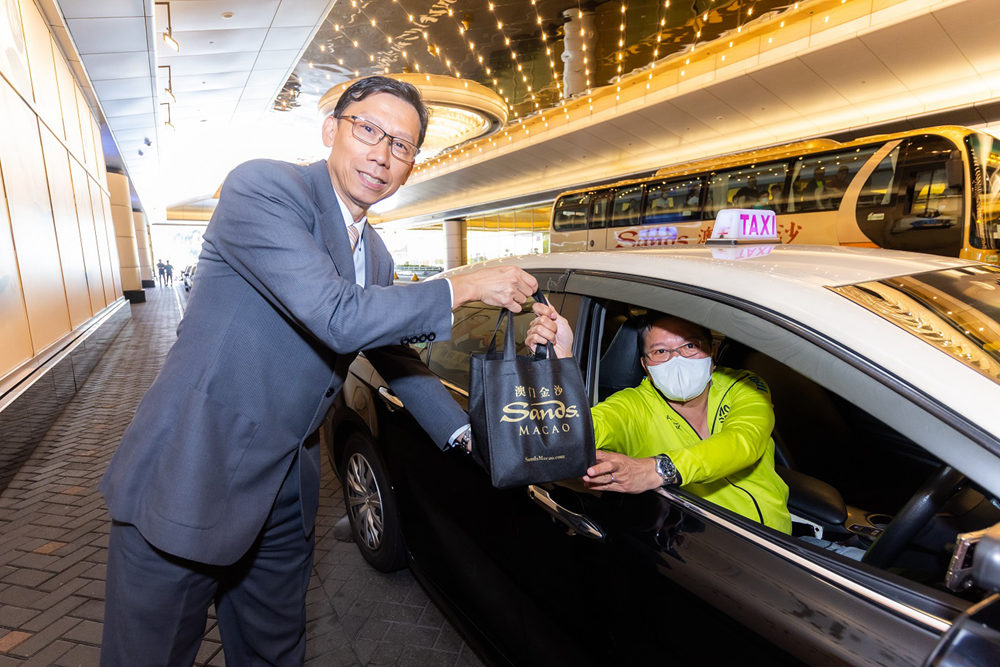 Photo caption: Noel Cho, director of hotel operations for Sands Macao and KK Chan, associate director of table games, offer complimentary boxed lunch to taxi drivers Thursday at Sands Macao, in celebration of the 19th anniversary of the hotel and entertainment complex.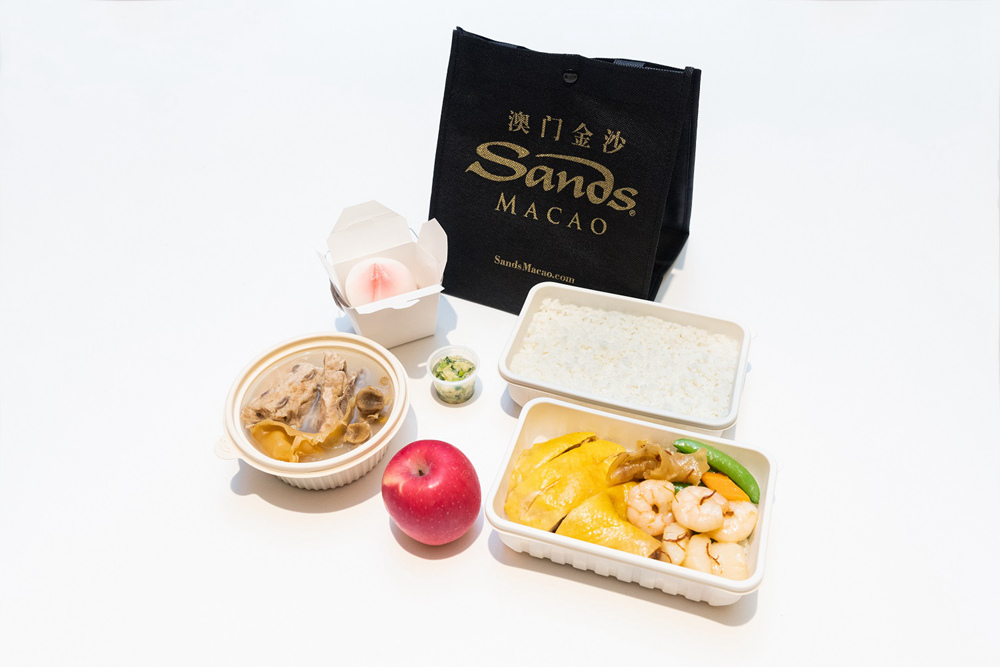 Photo caption: Sands Macao is celebrating its 19th anniversary, and has carried out the annual tradition of offering complimentary meal packs to taxi drivers since its 2004 opening.