At the most fundamental level, our aim is to always do the right thing by respecting individuals, operating ethically and legally, protecting our investors and enhancing communities. Our aim is to lead our industry in safeguarding the communities in which we operate against critical social issues.
We provide a best in class global responsible gaming program to reduce gambling risk and help our guests make informed choices. We know that responsible gaming initiatives help patrons make informed decisions to teat gaming as a source of entertainment. In addition, we seek to work with a range of stakeholders to tackle issues:
Procurement & Supply Chain Management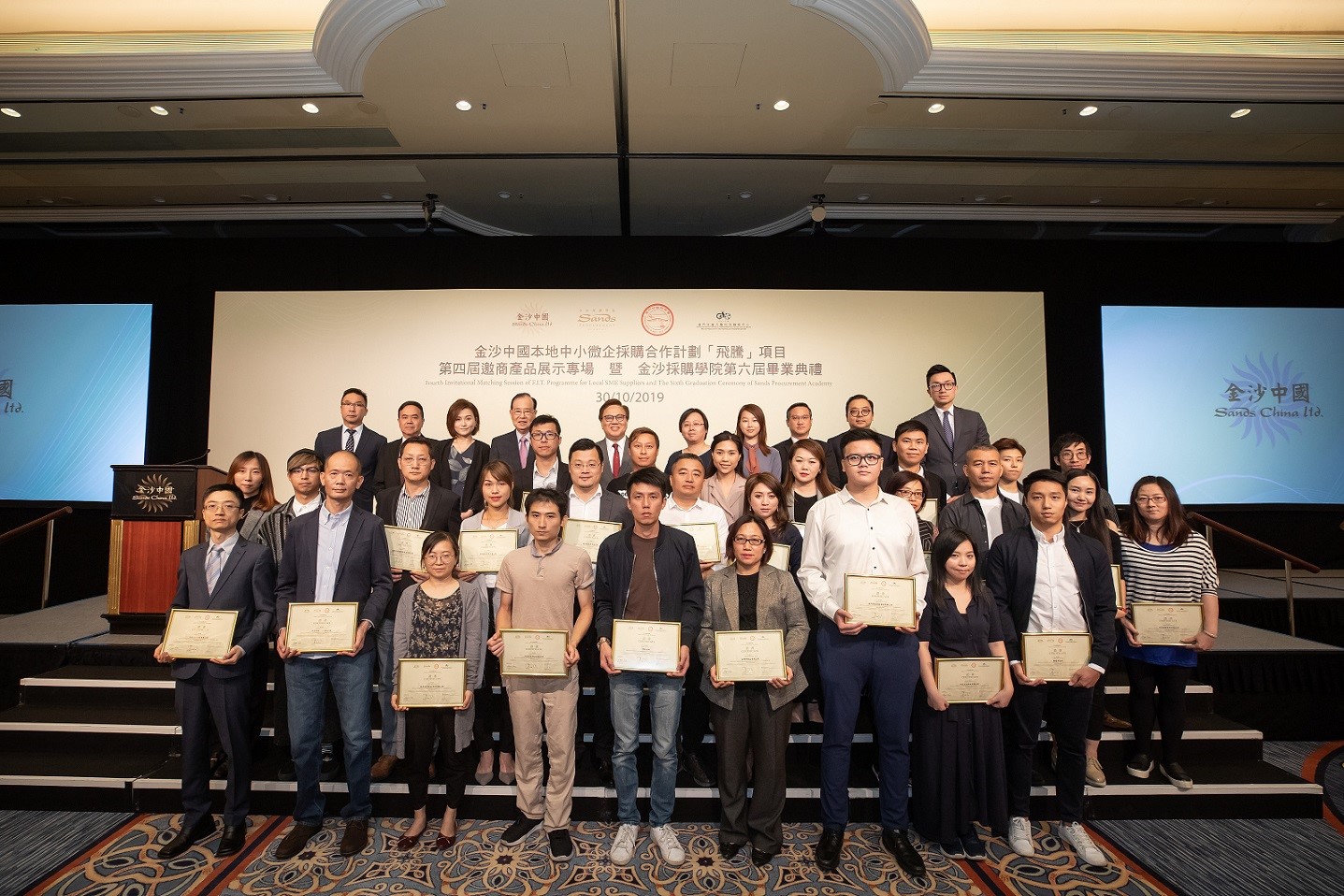 We strive to be model corporate citizens in local and international communities in which we work. In 2019, our procurement and supply chain included more than 2,500 suppliers, 78% of which are Macao local suppliers.
Since 2015 we have sought ways to invest back in the region through Sands China's local Small, Medium and Micro-sized Enterprises ("SME") Suppliers Support Program. The program supports the government's initiative to "buy local" by increasing procurement opportunities between Sands China and local SME suppliers. The SME Supplier Support Program is complemented by the F.I.T. Program, which stands for Financial support, Invitational matching, and Training and development.
For more information, please visit our procurement page (https://www.sandschina.com/the-company/procurement.html)
or our SME support page (https://www.sandschina.com/the-company/SME-Support.html)
We pride ourselves in low turnover rates and team member commitment and loyalty. Even with the limited talent pool in Macao, we recently celebrated long service awards for more than 1,600 team members who have been with us since the opening of our first property, Sands Macao in 2004.
Team Members at our Properties
---

12,809

13,564
Total
26,373

(Excluding hotel partners, outsourced and sub-contracted team members)
Our Human Resources Department seeks creative recruitment methods for positions that are difficult to fill, specifically focusing on food and beverage operations in 2019.
The unique Macanese cuisine and passion for food has led to Macao's award for Creative City of Gastronomy by the United Nations Educational, Scientific and Cultural Organization ("UNESCO") in 2017. Though an important piece of culture, it is difficult to find management-level candidates for our restaurants. In collaboration with the government, we launched an 18-month program to help identify passionate individuals for this line of work. During the program, recruits received training and certifications in international standards while gaining experience working in our onsite Michelin-Star, Black Pearl and Diamond restaurants.
For more information, please visit our careers page
(https://www.sandschina.com/the-company/careers.html)