Sands China Showcases Local CPTTM Designers at Sands Macao Fashion Week
Third year of shining a spotlight on local fashion design talent

(Macao, October 27, 2019) – Macao fashion designers were prominently on display at this year's Sands Macao Fashion Week (SMFW 2019), which ran Oct. 17-23 at Sands Shoppes Macao. Local designers were featured throughout – in the opening and closing fashion shows, and in a special week-long exhibition.

The Oct. 18 opening Walk on Water Show at the iconic indoor canals of Shoppes at Venetian showcased the 2020 spring/summer ready-to-wear collection from talented Macao fashion duo ALo Lo and Rainie Choi and their brand AURALO ARTE.

Established in 2013 after Lo and Choi met while on a fashion diploma at Macau Productivity and Technology Transfer Center (CPTTM), AURALO ARTE designs are trendy yet practical, conveying strong emotional content. Since their first 2014 spring/summer collection, AURALO ARTE has staged shows across Hong Kong, Taiwan and the rest of Asia, where it has also enjoyed growing sales. The brand is endorsed and worn by local celebrities including Jinny Ng, Vivian Chan and others, was nominated as the most valuable brand of 2016 (Macao) at the Fashion Asia Awards, and was the designated clothing brand of Miss International Macau 2016-2018.

SMFW 2019 presented the CPTTM Designers Show as the closing boutique show of the week Oct. 20 at Shoppes at Parisian's Avenue Champs-Élysées. The show featured nine local brands showcasing their new collections: Ainfa, from designers Luna Lo and Simon Kuong; AXOXYXOXS, from designers Eva Wong and Tom Wan; Common Comma, from designer David Siu; Cordova, from designer Cordova Celestino Maria; HAO SHI JIE, from designer Phoebe Lai; Hong Mei, from designer Ben Wang; Loom by Common Comma, from designer Carmen Leng; Macon, from designer Jane Chan; and Worker Playground, from designer Vincent Cheang.

And between Oct. 12 and 23, the CPTTM's Fashion Incubation Program (MaConsef) held the MaConsef 2019 Spring/Summer Collection Exhibition, featuring 14 looks by Mickey Che and Jack Lin from the MaConsef 2018 design team under the theme 'Ditch the Label.'

Dr. Wilfred Wong, president of Sands China Ltd., said: "Sands China is very pleased to have worked alongside CPTTM again this year to promote Macao's cultural and creative industries. This annual iconic event provides an international platform at our integrated resorts for these outstanding local fashion designers to shine, and gives them a chance to showcase their creativity and talent."

"CPTTM is delighted to have been invited to participate in Sands Macao Fashion Week over the years," said Dr. Shuen Ka Hung, director-general of CPTTM. "Since fashion design is one of the key sectors of Macao's cultural and creative industries, we have been working all these years on the mission of assisting the development of local fashion industry. Sands China provides a platform for local fashion designers to showcase their work, which helps bring international exposure to Macao's fashion industry."

Launched in October 2017, Sands Macao Fashion Week is designed to showcase the many leading luxury and lifestyle fashion brands at Sands Shoppes Macao, which comprises Shoppes at Four Seasons, Shoppes at Venetian, Shoppes at Parisian and Shoppes at Cotai Central. The event offers fashion parades and other special events for both the industry and the public to enjoy, including runway and boutique shows, exhibitions and other fashion events.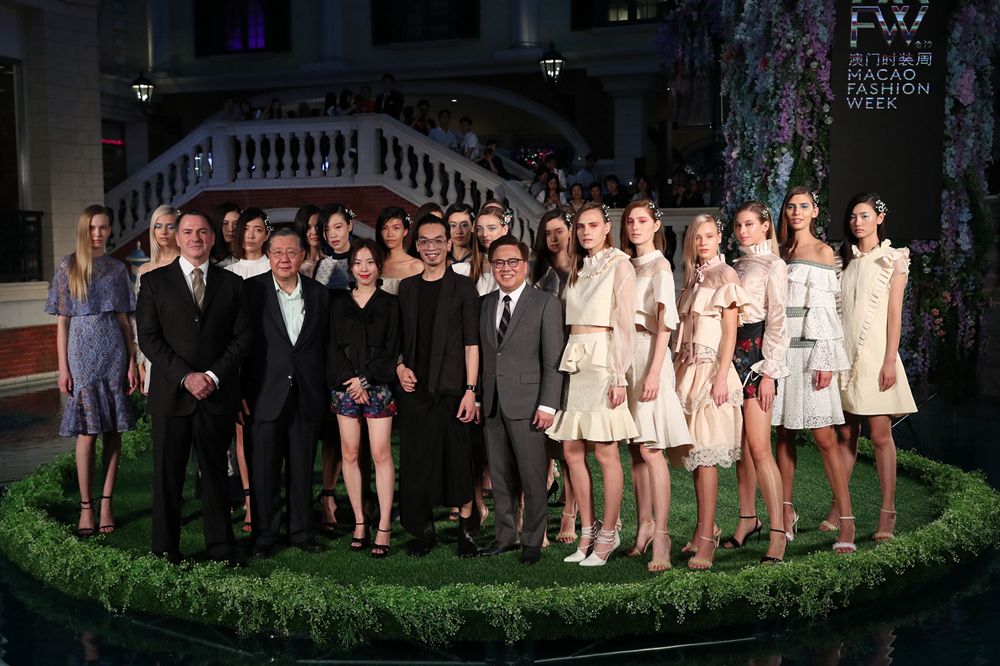 Photo caption: Local fashion duo ALo Lo and Rainie Choi celebrate Oct. 18 at The Venetian Macao after their runway show at one of Shoppes at Venetian's iconic indoor canals. Presented by CPTTM, the Local Designers Show was the opening runway show of Sands Macao Fashion Week, and showcased Lo and Choi's 2020 spring/summer ready-to-wear collection for their brand Auralo Arte.

Left to right: David Sylvester, executive vice president of global retail for Las Vegas Sands; Shuen Ka Hung, director-general of CPTTM; designers Rainie Choi and ALo Lo; Dr. Wilfred Wong, president of Sands China Ltd.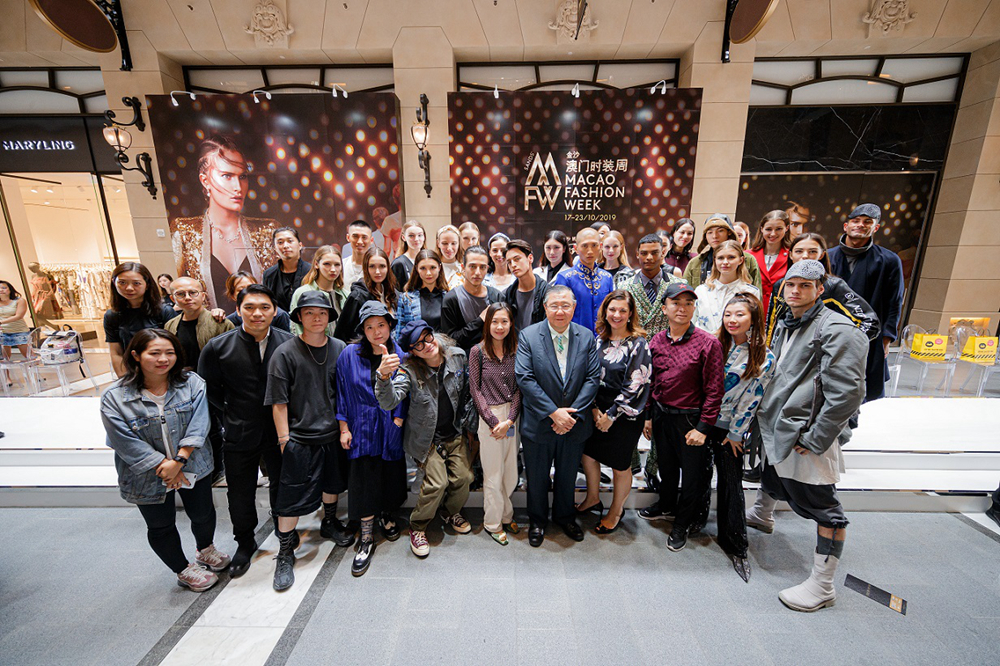 Photo caption: Local Macao fashion designers meet Shuen Ka Hung, director-general of CPTTM, and Rita Simonetta, vice president of retail marketing for Sands China Ltd., Oct.20 at Shoppes at Parisian, in advance of the CPTTM MaConsef 2019 Spring/Summer Collection Exhibition. As part of Sands Macao Fashion Week, the exhibition at Shoppes at Parisian – which ran Oct. 12-23 – has displayed the work of local designers Mickey Che and Jack Lin from the MaConsef 2018 design team, featuring 14 looks under the theme 'Ditch the Label.'