Sands Macao Gives Complimentary Boxed Lunches for Macao Taxi Drivers to Celebrate 16th Anniversary
Annual tradition dates back to property's 2004 opening

(Macao, May 18, 2020) – Sands® Macao presented complimentary boxed lunches to Macao taxi drivers Monday, in celebration of the hotel and entertainment complex's 16th anniversary.

Taxi drivers arriving at the hotel Monday were greeted by Sands Macao team members handing out meal packs featuring doubled boiled chicken soup with Chinese herbs and sea coconut, sautéed prawn and scallop with broccoli, soy sauce chicken, an anniversary birthday bun, and an apple.

The chicken soup was selected especially for its immune boosting properties – something critical as Macao works together to prevent a coronavirus epidemic. This year's meal packs also included a bottle of alcohol-based hand sanitiser and two medical face masks.

Danny Tang, vice president and general manager of Sands Macao, said: "As we like to do each year, our thanks go to Macao's taxi fleet for providing an essential service for the city – especially during the current COVID-19 pandemic. As we celebrate Sands Macao's 16th anniversary, let's remember to work together to prevent an epidemic in Macao and keep each other safe."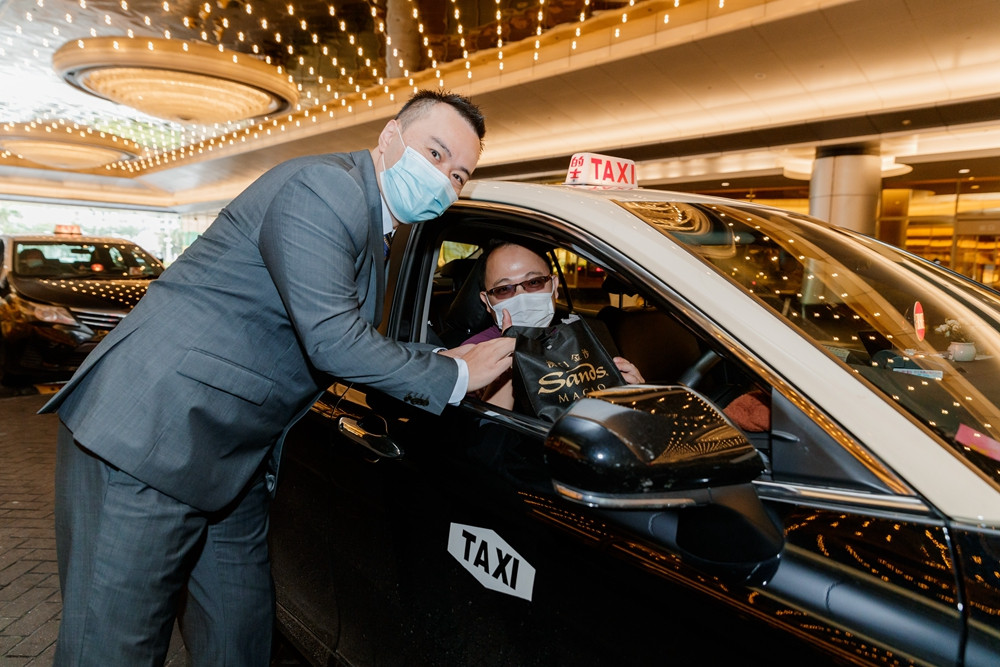 Photo caption: Vice President and General Manager of Sands Macao Danny Tang offers a complimentary boxed lunch to a taxi driver Monday at Sands Macao, to celebrate the 16th anniversary of the hotel and entertainment complex.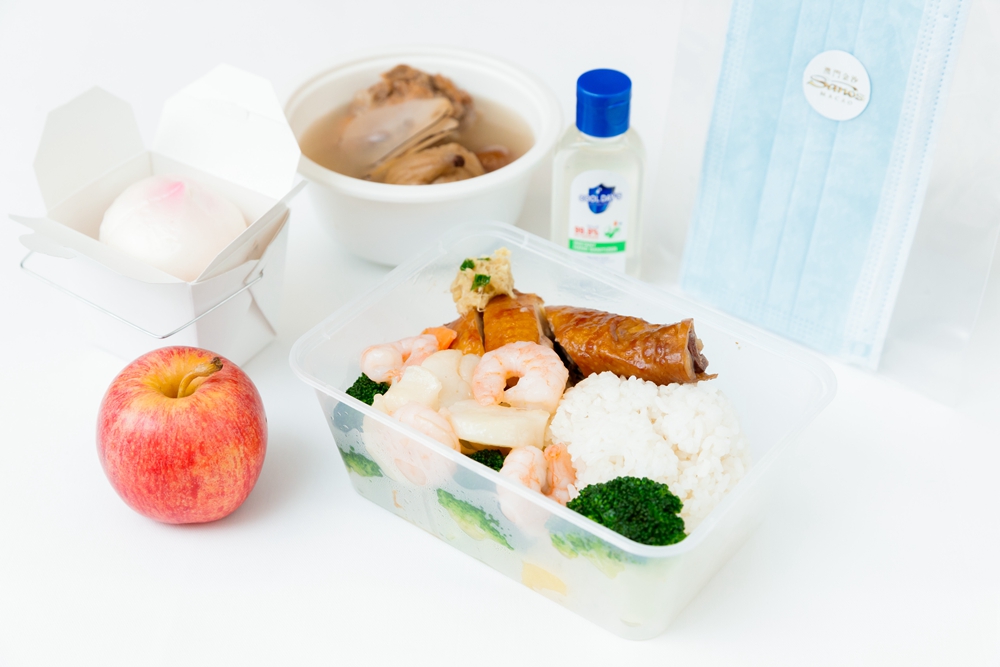 Photo caption: Sands Macao distributed meal packs – including hand sanitizer and face masks – to taxi drivers arriving at its hotel Monday, in celebration of its 16th anniversary.