Sands China Purchases New Batch of 26,000 Congjiang County Mandarin Oranges
Ongoing procurement effort maintains ties with Guizhou province

(Macao, Dec. 14, 2020) – Sands China Ltd. recently purchased and received a new batch of mandarin oranges from Guizhou's Congjiang county, as part of the company's ongoing product procurement support measures in mainland China, which began in 2018.

For the last three years, Sands China has procured a variety of agricultural goods from Congjiang county, including this latest 3,250-kg shipment of mandarin oranges. Other previous purchases from the county have included shipments of chili sauce, mineral water, oranges, rice, mushrooms, and preserved meat.

The roughly 26,000 mandarin oranges are being served at the company's back-of-house dining rooms upon arrival, which service the company's more than 28,000 team members. Sands China plans to maintain its support to Congjiang by continuing to purchase agricultural products from the county.

"Sands China is pleased to learn that under the leadership of the Macao SAR government and the Liaison Office, Congjiang's poverty alleviation work has benefited from the concerted effort of all sectors of society and achieved significant results," said Dr. Wilfred Wong, president of Sands China Ltd. "Three years ago, we were the first integrated resort operator in Macao to purchase goods from Congjiang to help drive the local economy and the development of people's livelihood, and we have witnessed remarkable results. We are very grateful to have had the opportunity to donate 560 solar street lamps there to improve locals' quality of living, and we are additionally proud of the over 100 team members who took the time to visit Congjiang last year. These efforts embody the feelings of closeness between Macao compatriots and the motherland. In the future, we will continue to support the economic development of Congjiang and contribute to improving the livelihood of locals as a long-term measure to support the county in consolidating the results of the poverty alleviation work."

Sands China has received positive feedback from team members about the Congjiang products served at the back-of-house dining areas. The company hopes that efforts like trips and direct consumption of local products can educate team members about Congjiang and help them learn more about the nation.

In 2019, over 100 Sands Cares Ambassadors made two trips to Congjiang, sharing gift packs with local families, passing out schoolbags and stationery packs to students, and visiting local cultural spots to experience some of Congjiang's native folk performances and local customs.

In September that same year, Sands China donated and completed its installation of 560 solar-powered street lamps across five Congjiang villages, the six-month project requiring MOP 1.6 million to accomplish.

The procurement drive with Congjiang was initiated by the Macao Trade and Investment Promotion Institute (IPIM) in 2018 in order to strengthen cooperation between enterprises in the county and Macao, and to support the central government's nationwide poverty alleviation work.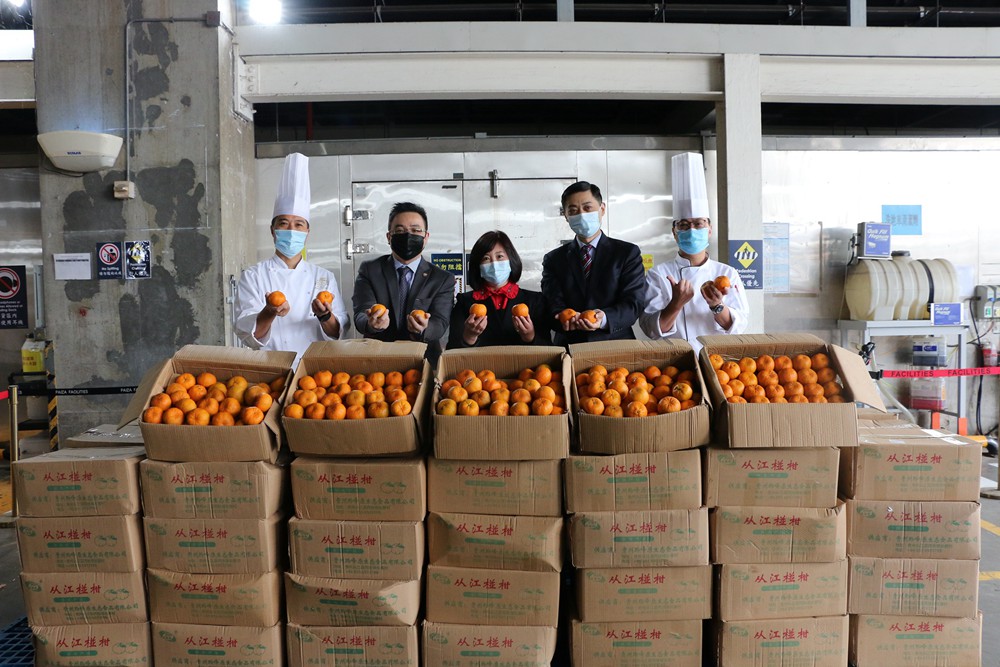 Photo caption: Sands China executives and other team members receive a shipment of 26,000 mandarin oranges from Guizhou province's Congjiang county at The Venetian Macao's loading dock. The 3,250-kg shipment is part of the company's ongoing procurement effort in mainland China.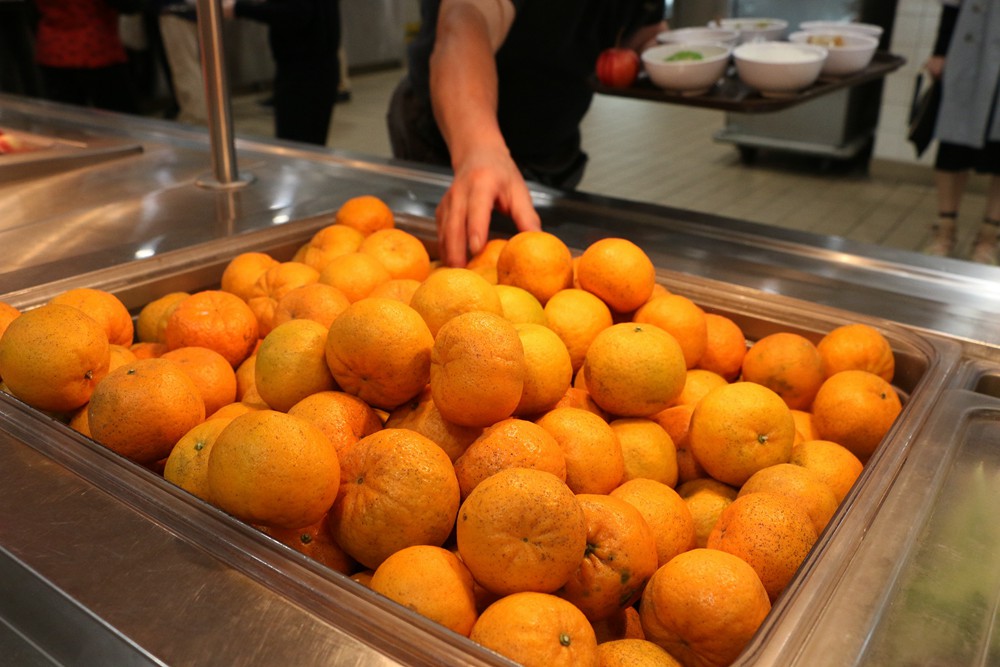 Photo caption: Sands China's third shipment of Congjiang mandarin oranges is being served at the company's back-of-house dining rooms, which service the company's more than 28,000 team members.